Australian Open 2021 will be different from its predecessors. In response to the pandemic which hasn't been overcome yet, the organizers decided to take the appropriate safety measures to reduce the risks of the infections. It is for the sake of all of the involved parties who attend the venue later. And if you are planning to go to the venue on the big day, don't overlook this important information.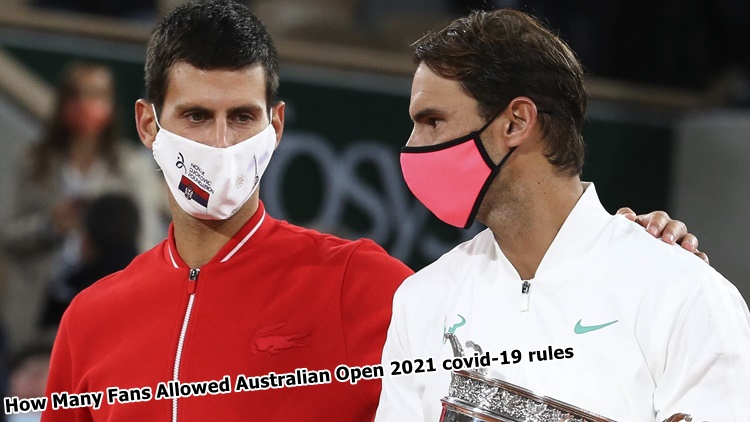 Australian Open 2021 covid-19 rules
According to the authority, all of the Covid-19 rules apply to all of the components of the party including the players, team crews, organizers, health workers, as well as attendees. The strict rules need to be there to restrict the risks of Covid-19 spreading.

As regards to the upcoming event, the measures will be more significant in order to give layers of protection to all people. The organizers also emphasize the importance of the players' participation in abiding the rules. The punishment includes the disqualifications from the future tournaments and even investigations.
Training is also limited in time and extent as the part of the good measurements. The players will only bring two entourages in their trip: coach and physio. The police escort will help transfer them from and to the airport and hotel. There will be quarantines in the specific rooms. Those who are going to attend the venue at the day, make sure to check everything up to being compliant to the Covid-019 protocols. Not only it is for your safety, but also for your protection from the authority.
Australian Open 2021  How many fans allowed tournament
The upcoming Australian Open 2021 will only allow up to 30,000 fans a day to attend the venue to watch the event. It is much different from the previous events. According to organizers, it only allows up to 50% of the usual attendance.
As the last five days of the tournament, the organizers will also reduce the number again to 25,000 because there will be fewer matches to take place. ALthough this number seems fewer than before, we cannot neglect the fact that it can be one of the biggest crowds ever since the Covid-19 pandemic. We know that this pandemic is not over yet, but it won't stop the amazing organizer to make it happen for you and the fellow fans.
THe limitation will also remain to happen to the upcoming sport events in the country.